Sections
Florence Shafiq (76MD) grew up in an all-Black neighborhood in Georgia, worshipped at an all-Black church, and attended an all-Black high school in the 1960s.  
After graduation, a recruiter from Coe College in Cedar Rapids, Iowa, offered her a scholarship.  
"Integration had not even started in Columbus, Georgia," she recalls. "I left home on a bus traveling 1,000 miles to get to Cedar Rapids. When I first got to the college I told my mother, 'I don't see anybody like me here.' It took two years for me to adapt to the culture shock." 
Just two weeks after starting at Coe, Shafiq's biology professor took her to the local hospital and introduced her to three Black physicians.
Image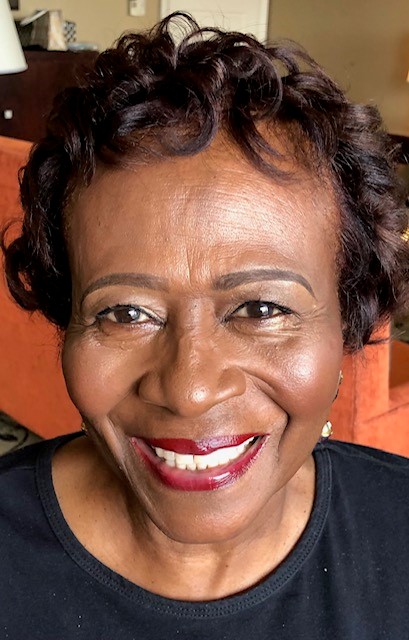 "That was life-changing," she says. "And, so I say, the rest is history." 
After graduating magna cum laude from Coe, Shafiq spoke with the dean at the University of Iowa College of Medicine, applied, and was quickly accepted.  
But she was concerned her family couldn't afford tuition and instead pursued a UI master's of science degree in zoology with the help of a Ford Foundation fellowship.
"If you show me a picture of a lab rat, I could still smell it today after two years of working in that zoology lab," she jokes.  
Although she came from a family of teachers, Shafiq realized she didn't want to pursue a teaching career with her PhD. So, she spoke to the same dean and told him she was ready to pursue medicine.   
"There were four of us African Americans in that class," she says. "I was the only female of color." 
The four students vowed to support each other and graduate together. 
Shafiq fondly remembers a College of Medicine staff member appointed to help minority medical students progress successfully in their education.  
She didn't feel any hostility from her white classmates, Shafiq says, but she didn't always have the same access to school resources.  
"We had to study 'harder,'" she says. "I could see people enjoying more of a social life than I thought we had. But my reputation as being on point, smart, and on time was why I didn't have any hostility directed toward me."  
With her strong work ethic, Shafiq became the first Black female graduate of the College of Medicine.  
She left Iowa to begin residency training at Emory School of Medicine.
"The person who was happiest was my father. He said, 'My daughter's coming back home,'" Shafiq recalls.  
After residency, Shafiq joined the Emory faculty as an internist before becoming medical director at Humana's MedFirst Program and at Morehouse School of Medicine where she was also associate professor of internal medicine. 
"I taught the ambulatory medicine course that all the seniors had to rotate through. So there I was, being a teacher of medicine" she says. "And I was 'Teacher of the Year' consecutively for several years." 
I could see people enjoying more of a social life than I thought we had. But my reputation as being on point, smart, and on time was why I didn't have any hostility directed toward me."
Florence Shafiq, MD
Shafiq recounted her career during a virtual event with the Carver College of Medicine, which included stories from her time as medical consultant for the Federal Disability Branch for Social Security, regional medical director for Humana Military Healthcare Services, and as senior medical director for BlueCross BlueShield of Texas. 
She eventually transitioned into governmental managed care and served as a medical director for Anthem and as senior corporate medical director for WellCare and Aetna. 
As she looks back on her career, she knows her hard work and perseverance paid off, and she's grateful for Iowa.
"With the foundation that I had from the University of Iowa, I felt that I could handle anything," she says.