Sections
"We spent a lot of time with the police department, so they were very appreciative," Wells says. "They were able to intervene quite effectively by calling our people out to get things under control." 
Image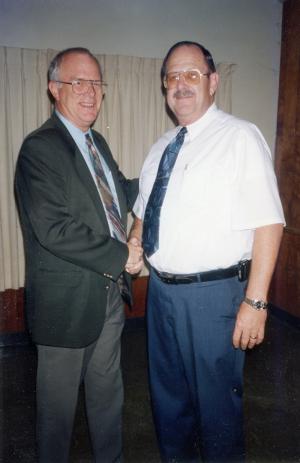 While still working with the psychiatric emergency team, Wells was recruited to join a 24/7 crisis intervention team. This team worked with the L.A. County SWAT, within the sheriff's department, de-escalating situations that could have become violent.
In the 1980s, word of the L.A. Sheriff's Department's success spread and even caught the attention of the FBI, which taught Wells' team how to handle hostage situations.
Looking back on his career working alongside the L.A. County Sheriff's Department, one particular hostage crisis stands out in his mind: A subject had trapped multiple people in a house, so the police set up a perimeter, prepared to take drastic measures.
Instead of using force, the sheriff called the crisis intervention team to the scene to provide a psychiatric perspective. They negotiated with the person for food and other necessities, and eventually talked him out of the house.
"We told him, we're going to solve this problem together, cooperatively, and peacefully," Wells recalls. "And nobody's going to get hurt."