Sections
News briefs
Many patients expect appropriate hair and skin care products will be provided for them during a hospital stay. But that isn't always the case for everyone, especially patients who are Black, Indigenous, and people of color.
| | |
| --- | --- |
| Image | Image |
That's why Jodi Tate, MD, clinical professor of psychiatry, teamed up with Nkanyezi Ferguson, MD, clinical associate professor of dermatology, to provide inclusive hair and skin products on every inpatient unit at University of Iowa Hospitals & Clinics.
The hair kits include a variety of basic supplies, including sulfate-free shampoos and conditioners, wide-toothed combs, and satin head scarves to protect hair styles and prevent hair breakage from hospital pillowcases. For dry hair, leave-in products such as coconut oil and shea butter also will be included.
For men of color, products for grooming facial hair will be available. 
"When you can't even comb your hair or wash your hair or have the correct razor to shave, that's microaggression," Tate says. "It's just this constant, 'You're not really one of us' kind of stuff. We want people's basic needs met when they come to the hospital. We don't want people to worry about if they can comb their hair or shave, so we can deal with what's ailing them."
Image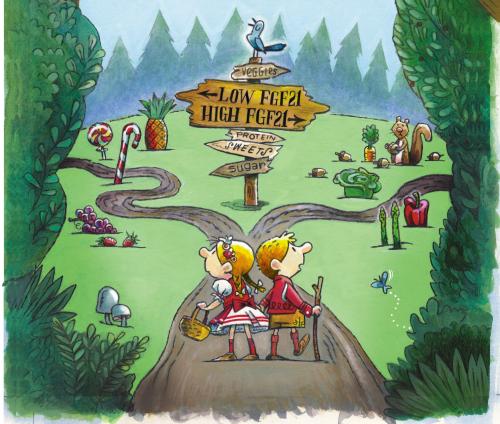 New research has identified the specific brain cells that control how much sugar you eat and how much you crave sweet-tasting food.
Understanding the biological mechanisms that control sugar intake and preference for sweet taste could have important implications for managing and preventing chronic health issues like obesity and Type 2 diabetes.
The new study, led by Matthew Potthoff, PhD, associate professor of neuroscience and pharmacology in the University of Iowa Carver College of Medicine, and Matthew Gillum, PhD, at the University of Copenhagen in Denmark, focuses on actions of a hormone called fibroblast growth factor 21 (FGF21). This hormone is known to play a role in energy balance, body weight control, and insulin sensitivity.
"This is the first study that's really identified where this hormone is acting in the brain, and that has provided some very cool insights to how it's regulating sugar intake," says Potthoff.
Potthoff and his colleagues previously discovered that FGF21 is made in the liver in response to increased levels of sugar and acts in the brain to suppress sugar intake and the preference for sweet taste.
Building on that finding, the team has now shown for the first time which brain cells respond to FGF21's signals and how that interaction helps regulate sugar intake and sweet taste preference. The study, published in the journal Cell Metabolism, also reveals how the hormone mediates its effects.
Several drugs based on a modified form of FGF21 are already being tested as treatments for obesity and diabetes. The new findings could potentially lead to new drugs that more precisely target the different behaviors controlled by FGF21, which might help to control how much sugar a person eats.
University of Iowa Health Care recently announced leadership changes in three Carver College of Medicine academic departments.
Image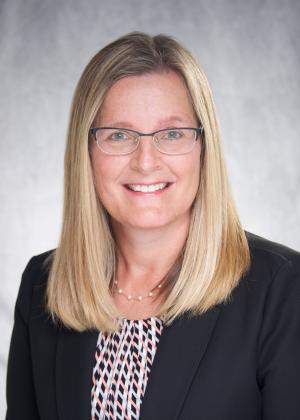 Kris DeMali, PhD, has been named interim chair and departmental executive officer of the Department of Biochemistry.
DeMali, former vice chair of biochemistry, has been a leader in the department as a researcher, teacher, and mentor. Her research is at the forefront of an emerging field of science called mechanobiology, which focuses on how physical forces and changes in the mechanical properties of cells and tissues contribute to development, physiology, and disease.
DeMali succeeds former chair Charles Brenner, PhD, who announced his departure to lead the new Department of DIabetes & Cancer Metabolism at City of Hope National Medical Center in Duarte, California.
Image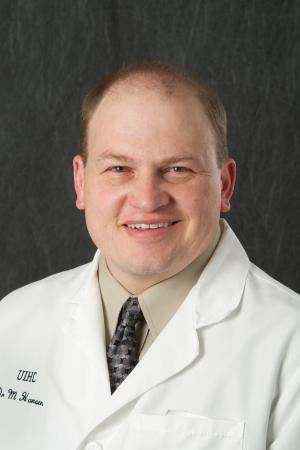 Marlan Hansen, MD, FACS (95R, 97F, 01R), has been named the new chair and departmental executive officer of the Department of Otolaryngology-Head and Neck Surgery. A physician-scientist with expertise in skull base surgery and cell and molecular neurobiology, Hansen also serves as co-director of the Institute of Clinical and Translational Science.
Hansen's appointment follows Bruce Gantz, MD, who served as chair of the department since 1995. Gantz will remain on the faculty and begin a new role for UI Health Care as special assistant for clinical programs.
Image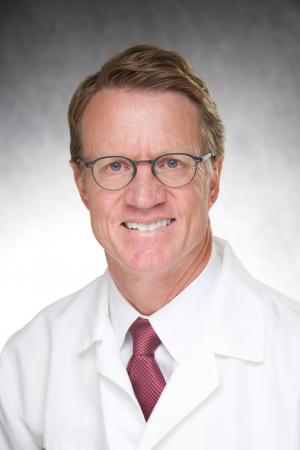 Bradley Van Voorhis (84MD) has been appointed interim chair and departmental executive officer of the Department of Obstetrics and Gynecology. He is internationally recognized for his expertise in the evaluation and treatment of infertility. His work to improve the safety of IVF through increased use of single embryo transfer has influenced infertility specialists worldwide.
Van Voorhis replaces Kimberly Leslie, MD, who stepped down as chair of the department. Leslie will continue to serve as a faculty member and plans to begin a one-year research sabbatical aimed at improving outcomes for women with endometrial and ovarian cancer.
In the news
For us, as a society, to be able to send children to school, we have to make tough decisions and sacrifices in other areas. We can't have it all. "
Jorge Salinas, MD, hospital epidemiologist says in a Vox article about addressing potential surges in COVID-19 cases.
I think our experience with many, many respiratory viral infections shows that immunity doesn't last that long. That's why people get colds over and over again... So, what this virus is doing doesn't appear to me any different than what I would have expected based on what I know about MERS and what I know about the common cold coronaviruses."
Stanley Perlman, MD, PhD
Stanley Perlman, MD, PhD, UI professor of microbiology and immunology, tells Mother Jones about the implications of COVID-19 reinfection.
One way we improved our overall culture is by appointing more women in leadership positions. This is important to me. We have new female leaders in diversity, equity, and inclusion roles who are leading our discussions and action plans to address topics such as gender workplace issues and developing new staff training curriculum on patient-initiated sexual harassment (much of which is targeted toward women)."
Suresh Gunasekaran, Chief Executive Officer of UI Hospitals & Clinics says in Becker's Hospital Review.
COVID-19 to me was a brush fire - it was coming at us very fast, and I needed to make a decision: Do we stay in the house or do we leave? I decided that I was going to keep as many new trials that were necessary open, and once we had our vision to keep our trials open, everybody went to the task."
Mohammed Milhem, MBBS, associate director for clinical research in the Holden Comprehensive Cancer Center, told Medscape Medical News.
Paper trail
This is a small sample of notable manuscripts recently published by University of Iowa researchers.
Landrigan CP, Rahman SA, Sullivan JP, Vittinghoff E, Barger LK, Sanderson AL, Wright KP Jr, O'Brien CS, Qadri S, St Hilaire MA, Halbower AC, Segar JL, McGuire JK, Vitiello MV, de la Iglesia HO, Poynter SE, Yu PL, Zee PC, Lockley SW, Stone KL, Czeisler CA; ROSTERS Study Group. Effect on Patient Safety of a Resident Physician Schedule without 24-Hour Shifts. N Engl J Med. 2020 Jun 25;382(26):2514-2523. doi:10.1056/NEJMoa1900669
Turan A, Duncan A, Leung S, Karimi N, Fang J, Mao G, Hargrave J, Gillinov M, Trombetta C, Ayad S, Hassan M, Feider A, Howard-Quijano K, Ruetzler K, Sessler DI; DECADE Study Group. Dexmedetomidine for reduction of atrial fibrillation and delirium after cardiac surgery (DECADE): a randomised placebo-controlled trial. Lancet. 2020 Jul 18;396(10245):177-185. doi:10.1016/S0140-6736(20)30631-0
Smith BM, Kirby M, Hoffman EA, Kronmal RA, Aaron SD, Allen NB, Bertoni A, Coxson HO, Cooper C, Couper DJ, Criner G, Dransfield MT, Han MK, Hansel NN, Jacobs DR Jr, Kaufman JD, Lin CL, Manichaikul A, Martinez FJ, Michos ED, Oelsner EC, Paine R 3rd, Watson KE, Benedetti A, Tan WC, Bourbeau J, Woodruff PG, Barr RG; MESA Lung, CanCOLD, and SPIROMICS Investigators. Association of Dysanapsis With Chronic Obstructive Pulmonary Disease Among Older Adults. JAMA. 2020 Jun 9;323(22):2268-2280. doi:10.1001/jama.2020.6918
Perencevich EN, Diekema DJ, Edmond MB. Moving Personal Protective Equipment Into the Community: Face Shields and Containment of COVID-19 [published online ahead of print, 2020 Apr 29]. JAMA. 2020 Apr 29;10.1001/jama.2020.7477. doi:10.1001/jama.2020.7477
Wang P, Loh KH, Wu M, Morgan DA, Schneeberger M, Yu X, Chi J, Kosse C, Kim D, Rahmouni K, Cohen P, Friedman J. A leptin-BDNF pathway regulating sympathetic innervation of adipose tissue. Nature. 2020 Jul;583(7818):839-844. doi:10.1038/s41586-020-2527-y