Article Image
Image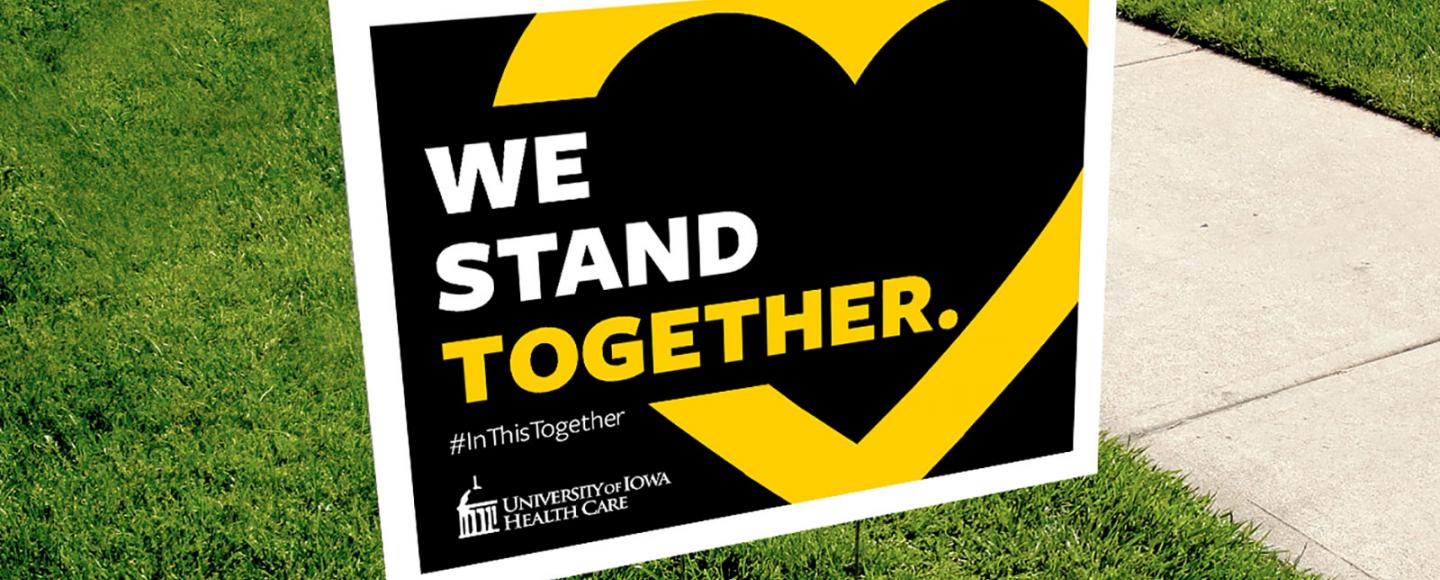 Subtitle
UI Health Care prepares, responds to the coronavirus crisis
Sections
The COVID-19 pandemic has brought unprecedented challenges in planning, preparation, and response. And it continues to disrupt "business as usual" for medical professionals and health care systems across the nation and around the world.
Here at Iowa, events have occurred rapidly since the first COVID-19 cases in the state were reported March 8. Since late January, we've been communicating and collaborating across our academic medical center and with many partners and constituents: local, county, and state public health officials; university leaders and the Board of Regents; and colleagues and experts at institutions around the country and world. 
Our hospital leaders and clinical care staff have taken bold and necessary steps to prepare for a surge in COVID-19 cases while ensuring the safety of our patients, visitors, and staff. Our research administrators and investigators have done a great job maintaining programs while scaling back research activities to the barest minimum levels. And our collegiate leaders have been outstanding in guiding the transition to virtual instruction for our students across the health sciences campus. 
Image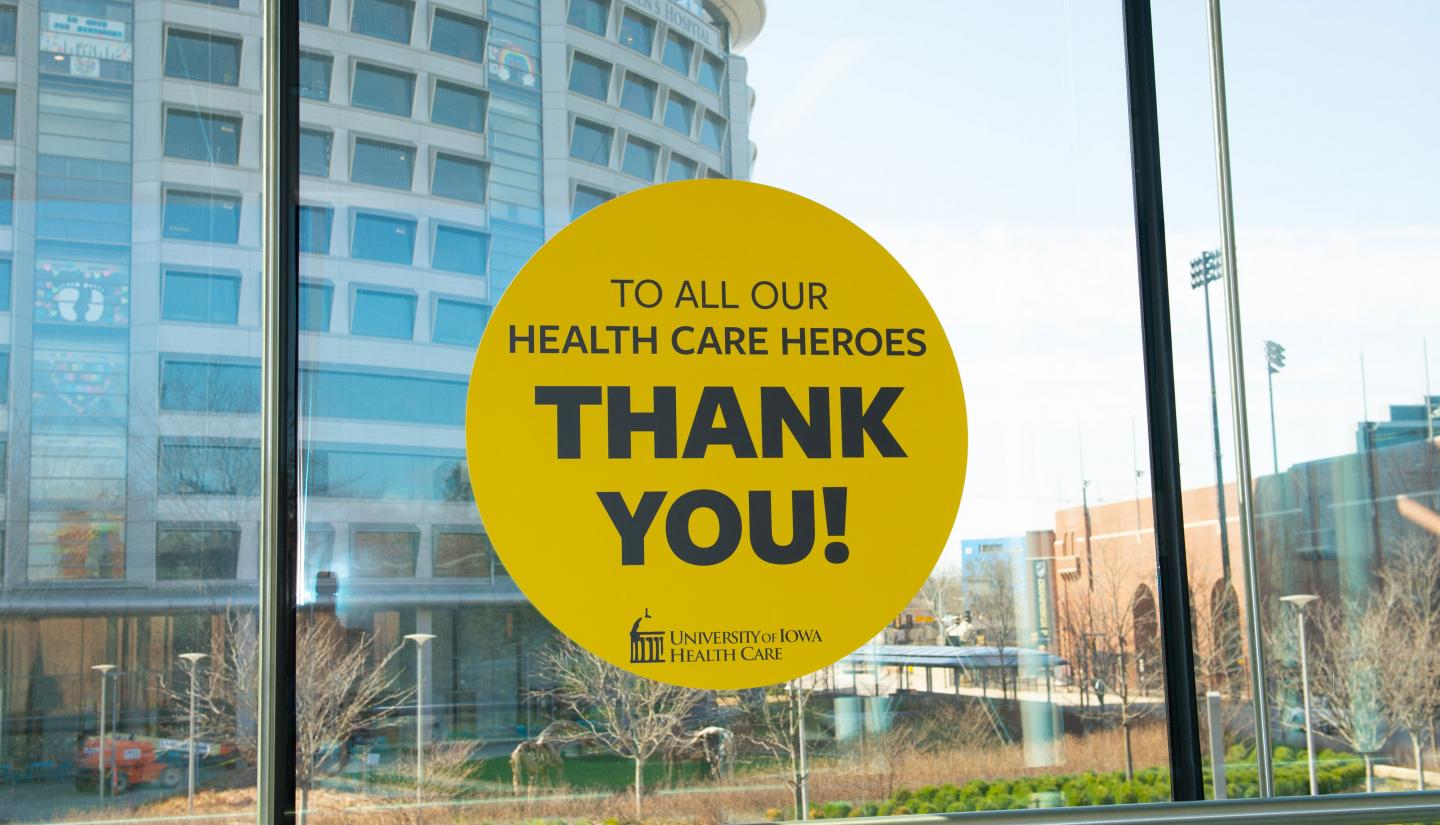 The following timeline provides just a snapshot of what we've experienced here at Iowa. For those of you working outside the UI, you've no doubt faced similar challenges, uncertainties, and difficult decisions. 
I would be remiss if I didn't acknowledge our UI Health Care employees. Collaboration truly is a hallmark of this university and our academic health system, and I continue to be impressed by our people, who remain willing and eager to find solutions and get things done. Our COVID-19 efforts have shone a light on UI Health Care heroes—including many alumni who serve as leaders and valuable contributors in our health system. Seeing firsthand the commitment of our alumni working for UI Health Care makes me feel confident in our alumni around the country and throughout the world.
Challenges still lie ahead, but let's continue working together to do what's best for our institutions, our professions, and the communities we serve.
Brooks Jackson, MD, MBA
University of Iowa Vice President for Medical Affairs
& the Tyrone D. Artz Dean, Carver College of Medicine
By the numbers: COVID-19 at UI Hospitals & Clinics
(March 11 through April 28, 2020)
14%
% positive C-19 tests 
10,787
Telehealth screenings
TIMELINE: UI Health Care and COVID-19
March 5
Guidelines set for employees returning from overseas travel.
Visitor restrictions implemented for all hospitals and clinics locations.
March 10
Hospital Incident Command System (HICS) activated following weeks of coronavirus surveillance by hospital epidemiologists and other members of the Bio-Emergency Response Team.
March 10
Image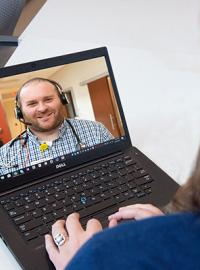 First patient with COVID-19 admitted to UI Hospitals & Clinics.
Video visits offered for patients who may have COVID-19; if virus is suspected, patients are directed to a special respiratory illness clinic.
UI suspends face-to-face instruction, announces move to virtual instruction.
March 12
Image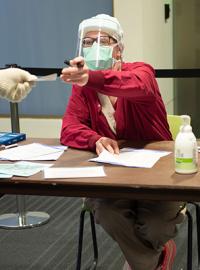 Screening begins for all patients/visitors for acute respiratory illness symptoms.
March 13
Visitor restrictions updated: one visitor for adult patients, two for pediatric patients. COVID-19 helpline launched.
March 15
First patient with community-acquired COVID-19 arrives at UI Hospitals & Clinics.
March 16
Elective and non-urgent surgeries, cardiac rehab and pulmonary rehab appointments, and clinical outreach services suspended.
Ambulatory clinics reviewed, with some visits transitioned to telephone/video visits and others postponed. UI Hospitals &
Clinics entrances reduced to minimize COVID-19 risk.
March 17
Image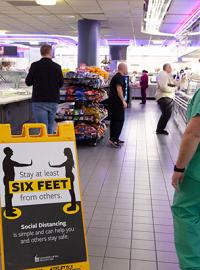 UI mandates that all essential meetings/events be limited to 10 people or conducted through virtual formats.
All non-essential meetings and campus events canceled.
UI Hospitals & Clinics suspends or closes patient services and amenities to increase social distancing.
March 18
Image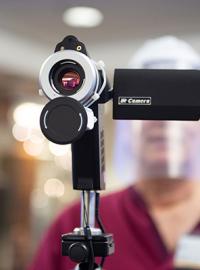 Screenings begin for anyone entering UI Hospitals & Clinics.
Access to all UI campus buildings restricted and residence halls closed.
Spring commencement ceremonies canceled.
UI researchers advised to cease or curtail research activities.
Medical student clinical rotations suspended.
March 19
First reported case of coronavirus on the UI campus: A student in the College of Dentistry self-identifies as having tested positive for COVID-19.
March 20
On-site COVID-19 testing begins at UI Hospitals & Clinics; patients who meet specific symptoms criteria are directed to a special respiratory illness clinic.
April 3
Image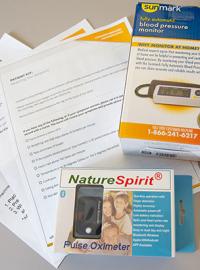 UI Health Care hospitalists share details on a new program, the Home Treatment Team, which provides regular follow-up calls and "virtual hospital" kits for COVID-19 patients.
April 6
UI researchers join international clinical trial for Remdesivir, a potential drug treatment for COVID-19.
April 7-10
Image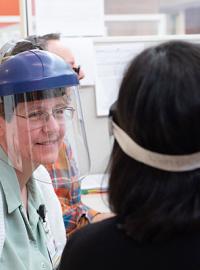 Protective face shields provided for all UI Health Care employees.
April 13
Image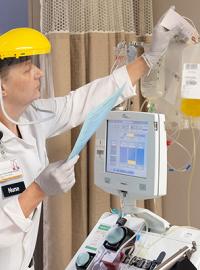 "Convalescent plasma" clinical trial begins to determine if antibodies from plasma of people who have recovered from COVID-19 may help hospitalized COVID-19 patients.
April 15
Visitor restrictions updated: adult visits suspended, one visitor for pediatric patients. Specially trained nurses serve as communications liaisons between patients and loved ones.