Article Image
Image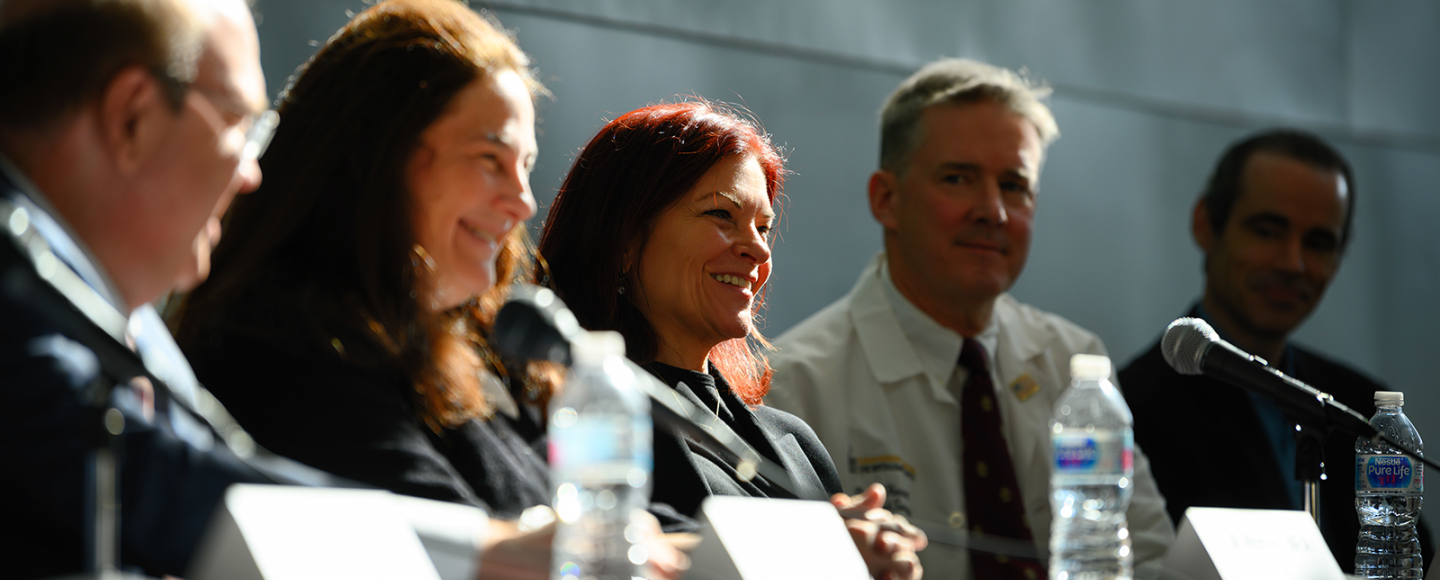 Title
Cash joins Iowa neuroscientists to explore the healing power of music
Sections
Singer-songwriter Rosanne Cash credits neurologists and neurosurgeons for saving her life. In November 2007 at age 51, the Grammy Award-winning artist underwent brain surgery for a Chiari malformation, a condition in which a small or misshapen skull forces brain tissue to extend into the spinal cord.
Cash opened up about the ordeal during a special visit to the University of Iowa Carver College of Medicine. In the lead-up to her Feb. 8 performance at Hancher Auditorium, Cash learned about neuroscience research at Iowa and shared the power of music and medicine in her life.
Trapped in a "haze of pain" prior to her brain surgery, Cash says she faced severe headaches, neck aches, and trouble swallowing and breathing.
"My biggest fear before the surgery was that I would lose my ability to feel music," she says. "But not only did I not lose it, whatever veil of pain that I'd been living in for a decade or more—once it got lifted—my ability to experience music was even more enhanced."
Image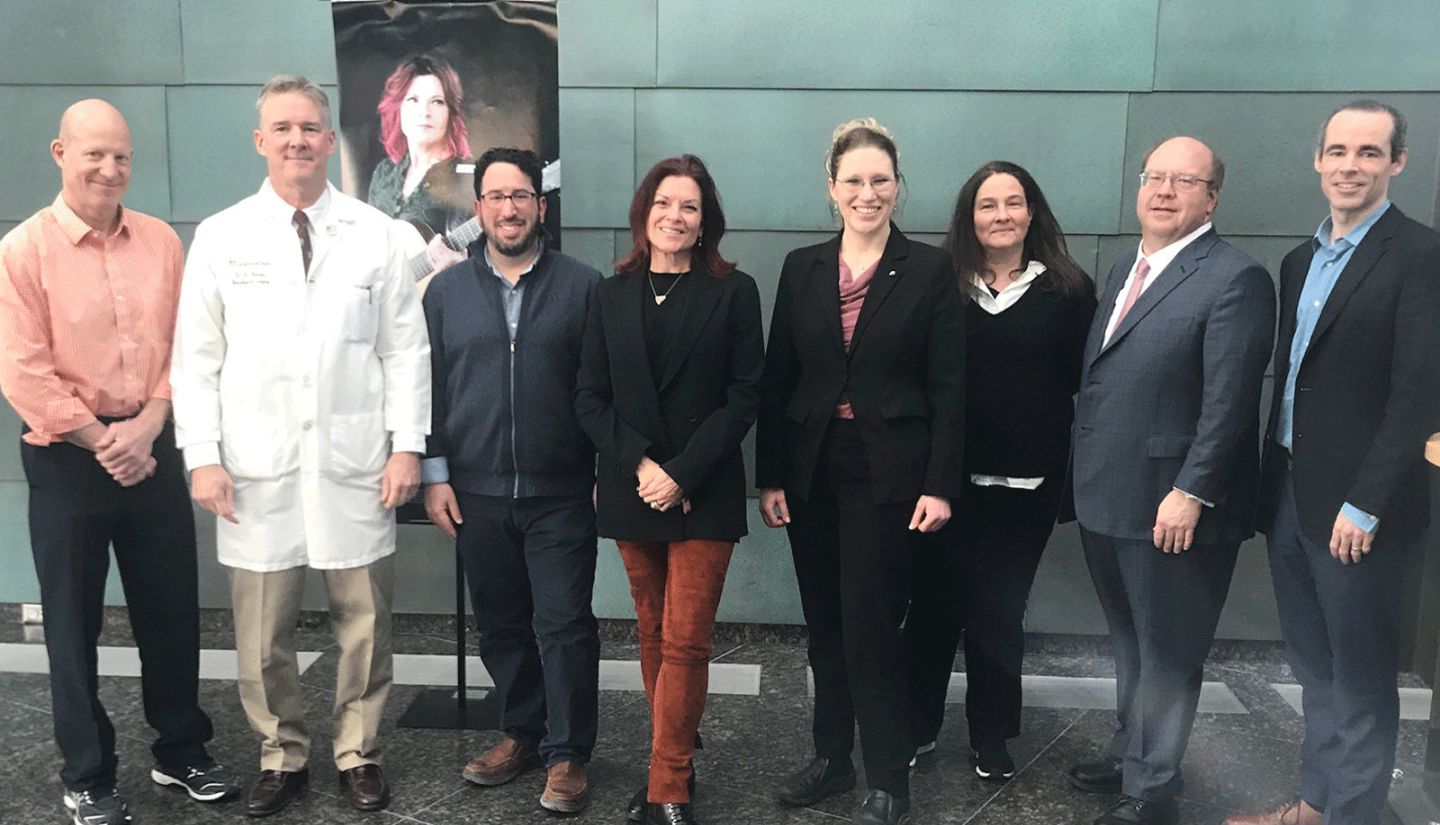 Georgina Aldridge, MD, PhD (17R), an assistant professor of neurology who has used music therapy to treat stroke patients, says researchers are examining why musical abilities often stay intact when other cognitive functions fail. 
"Patients will come in, and they can't even speak a word; they can't even understand what we're saying. And sometimes even that first day, I can get the patient to sing," says Aldridge. "It's something that's been known for a long time and helps our understanding of where the processes are, but we don't really understand why—why a patient can sing words when they otherwise can't say anything at all."
Daniel Tranel (81MA, 82PhD), professor of neurology and psychological and brain sciences, says that while language is mediated on the left side of the brain for most people, the neural systems that handle music are more distributed throughout the brain.
"I think the distributed nature of the systems is probably a factor in why music tends to be very resistant to being impaired by brain disease," he says
Other panelists included novelist A.M. Homes, MFA; Ted Abel, PhD, director of the Iowa Neuroscience Institute; Brian Dlouhy, MD (13R, 14F), UI assistant professor of neurosurgery; Matthew Howard, MD, professor and chair of neurosurgery; Joshua Weiner, PhD, associate director of the INI.