Article Image
Image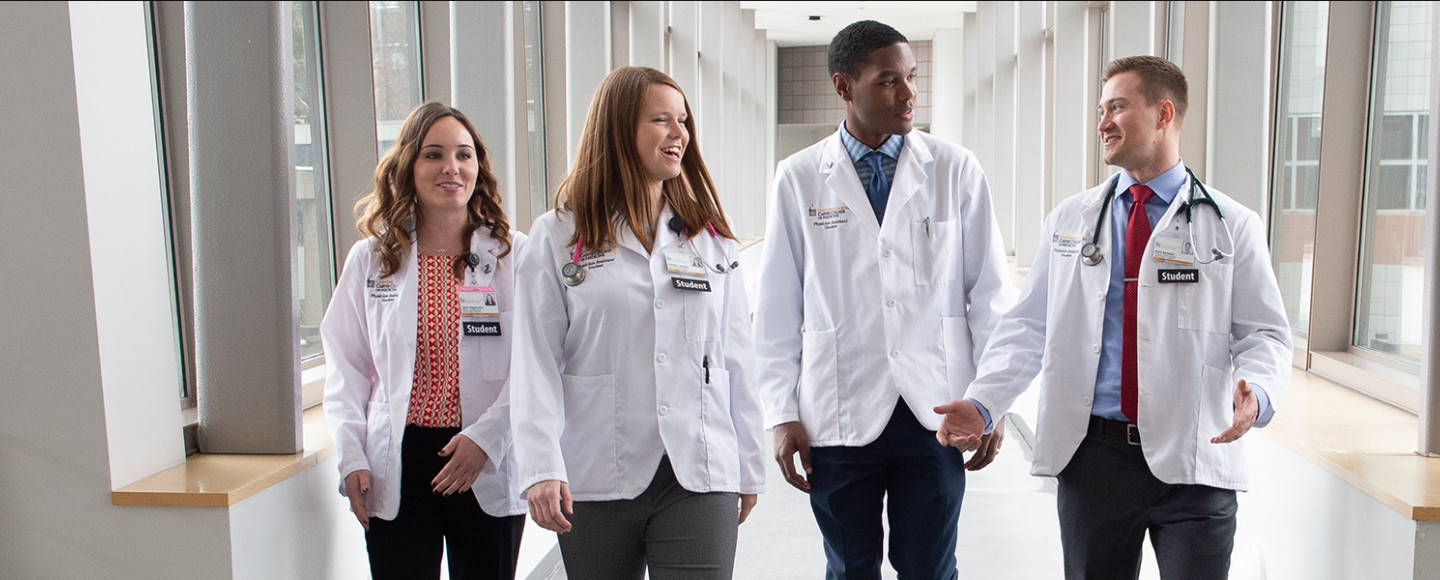 Title
Physician assistant program: A half-century tradition of excellence
Subtitle
This fall marks 50 years of physician assistant (PA) education at the University of Iowa—a time for celebration among faculty, staff, students, and alumni of the program.
Sections
Based in the UI Carver College of Medicine, the Department of Physician Assistant Studies and Services has been home to the nation's top-ranked PA program (tied with Duke University) since 2019, according to the annual "Best Graduate Schools" rankings by U.S. News & World Report.
The No. 1 ranking is not an outlier. The PA program at Iowa has been ranked No. 1 or No. 2 every year since U.S. News began ranking PA programs in 1998.
What makes the PA program at Iowa unique is its curriculum. UI physician assistant students complete all their didactic coursework, and some of their clinical clerkships, alongside students in the Carver College of Medicine's MD program.
It's one reason why the program has remained strong, notes David Asprey, PhD, PA-C, chair of the Department of Physician Assistant Studies and Services and the college's associate dean of medical education and professional programs.
Image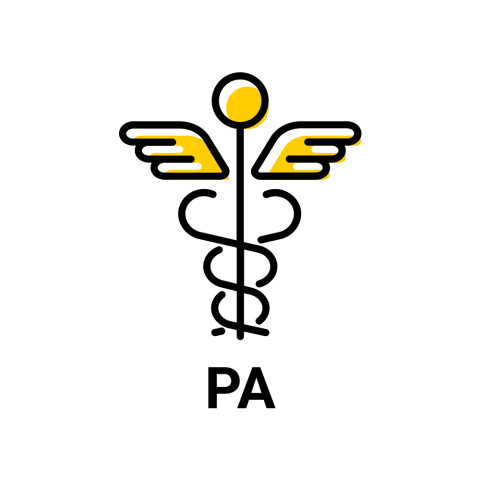 The Department of Physician Assistant Studies and Services
Our physician assistant program has worked hard to establish a "Tradition of Excellence." 
The PA curriculum at Iowa is highly integrated with the medical school curriculum. This is unlike any other PA program in the country. It provides our students with a rigorous didactic learning experience that lays the foundation for them to become high-functioning clinicians. "
David Asprey, PhD, PA-C
The results speak for themselves: For the past 26 years, each class of PA program graduates has achieved a 100% pass rate on the Physician Assistant National Certifying Exam, or PANCE—a remarkable record of sustained excellence.
The 28-month PA program accepts 25 new students each year from a pool of 800–1,000 applicants. New students begin at the start of the fall semester; commencement for graduating students occurs in December. To date, 1,043 graduates have earned the Master of Physician Assistant Studies (MPAS) degree through the Carver College of Medicine.
"Because of our unique delivery, we attract the most outstanding applicants and, as a result, outstanding graduates who have done amazing things in their careers," says Anthony Brenneman, MPAS, PA-C, director of the PA program. "Our faculty are known nationally through their scholarly work and service, which provides our students with additional perspectives that guide them in their careers."
PA program faculty, staff, alumni, and the broader college and university community came together Sept. 24–26 as part of a four-day celebration of the program's 50th anniversary. One highlight was the presentation of the Denis R. Oliver Endowed Chair Medallion to Asprey, who served as director of the program from 1997–2012.
Oliver, who preceded Asprey as program director from 1976–1997, taught biochemistry to the first class of PA students at Iowa. He would go on to serve as associate director of the program from 1973-76 before becoming director.
PA Program Directors 1972-Present
Image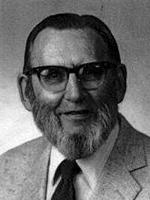 Rex Montgomery, PhD
1972 - 1976
Image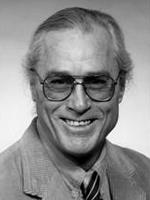 Denis Oliver, PhD
1976 - 1997
Image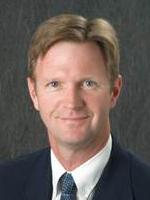 David Asprey, PhD, PA-C
1997 - 2012
Image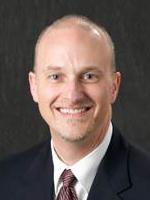 Anthony Brenneman, MPAS, PA-C
2012 - Present