Sections
In the news
As we enter the third year of the pandemic, this WHO report should serve as an urgent call to action. Investing more resources in IPC programs will not only improve pandemic response, it will reduce morbidity, mortality, and global costs from all HAIs."
Dan Diekema, MD, MS, UI infectious disease specialist, tells Medscape in a story regarding a World Health Organization report on eliminating health care setting infections.
Image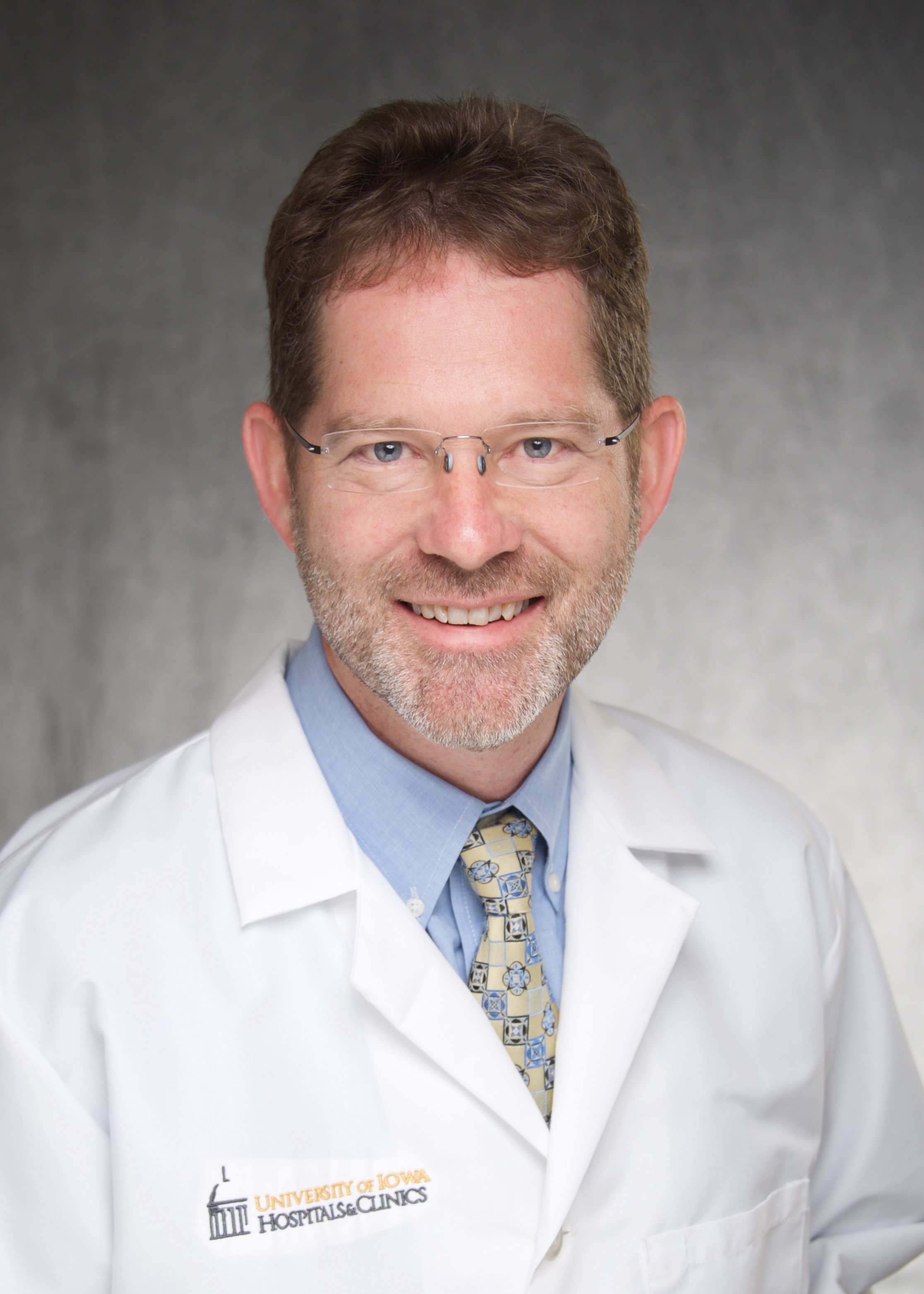 The biggest takeaway from this is that disease-specific telehealth is something that can be easy to do and is very likely associated with good outcomes. It hits multiple outcomes—things that are excellent for patients and things that are also excellent for health care systems."
Andrew D. Bryant, MD, clinical assistant professor of internal medicine, tells the American Medical Association about a study he led that found the UI Health Care COVID-19 Home Treatment Program was effective and cost-efficient.
Image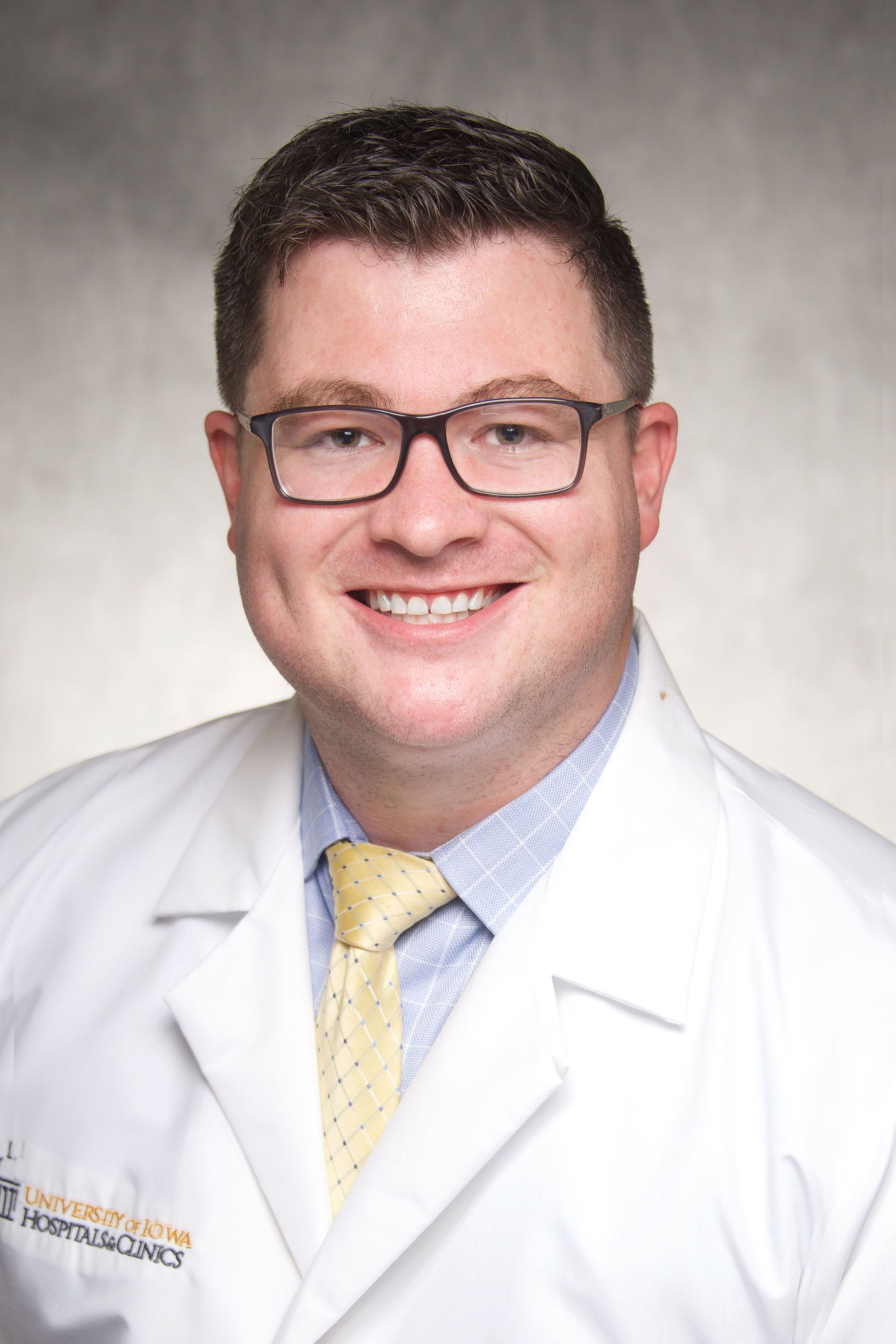 Normal pregnancy goes to 40 weeks. Most places throughout the United States and the world feel that babies that are born before 24 weeks gestation really have a minimal chance of surviving. At the University of Iowa, since 2006, we have been caring very successfully for babies born as early as 22 weeks, which is 18 weeks before their due date."
Jonathan M. Klein, MD, a neonatologist and Neonatal Intensive Care Unit medical director at UI Stead Family Children's Hospital, told the Guinness Book of World Records in a story about the world's most premature twins.
Image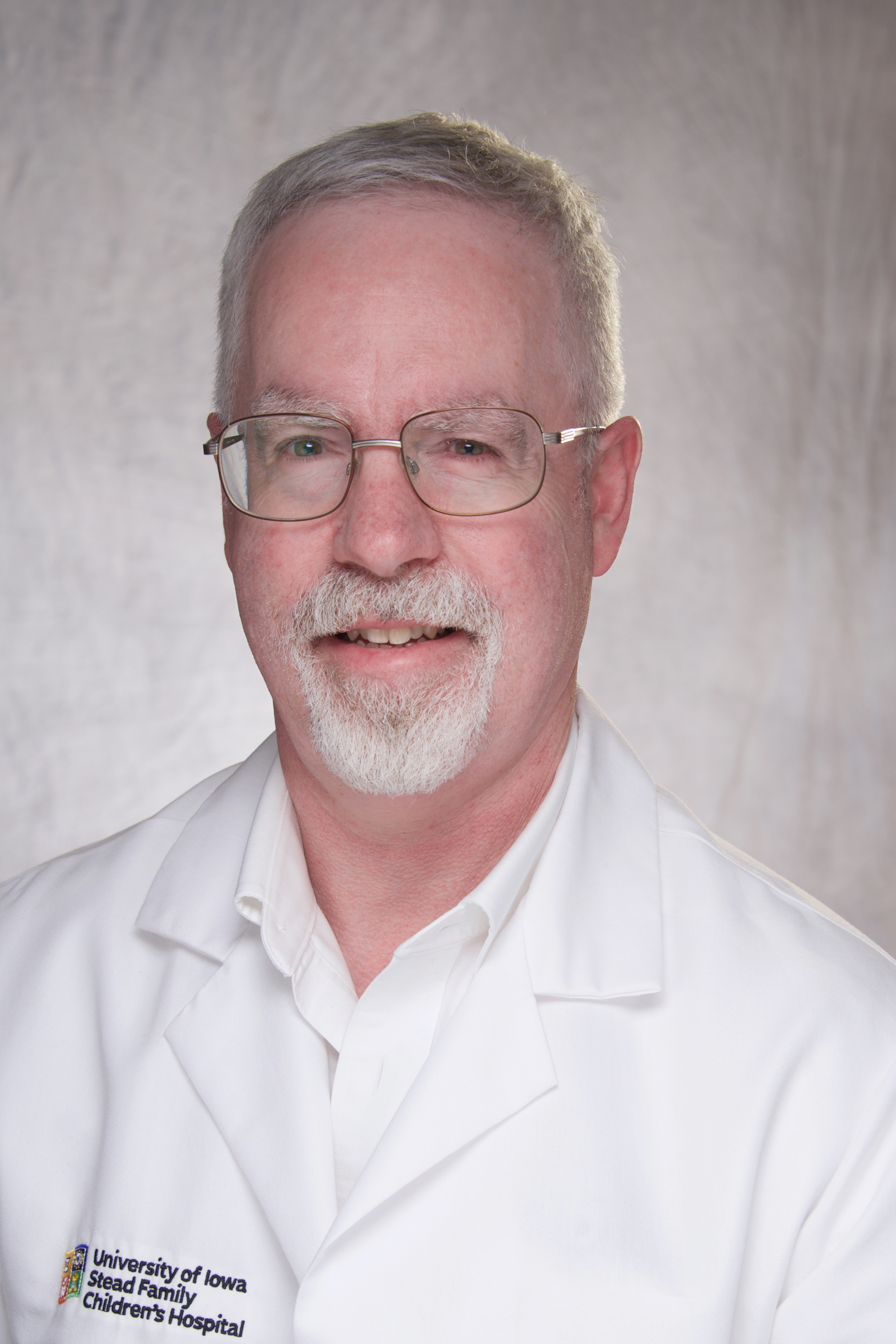 We're in this constant sizzle. The pandemic is still here with us. We're still in high community transmission rates and levels, which means there's still a fair amount of people who are becoming infected out in the community."
Karen Brust, MD, hospital epidemiologist, tells the Des Moines Register. The state reported 5,187 new COVID-19 cases over seven days in early July.
Image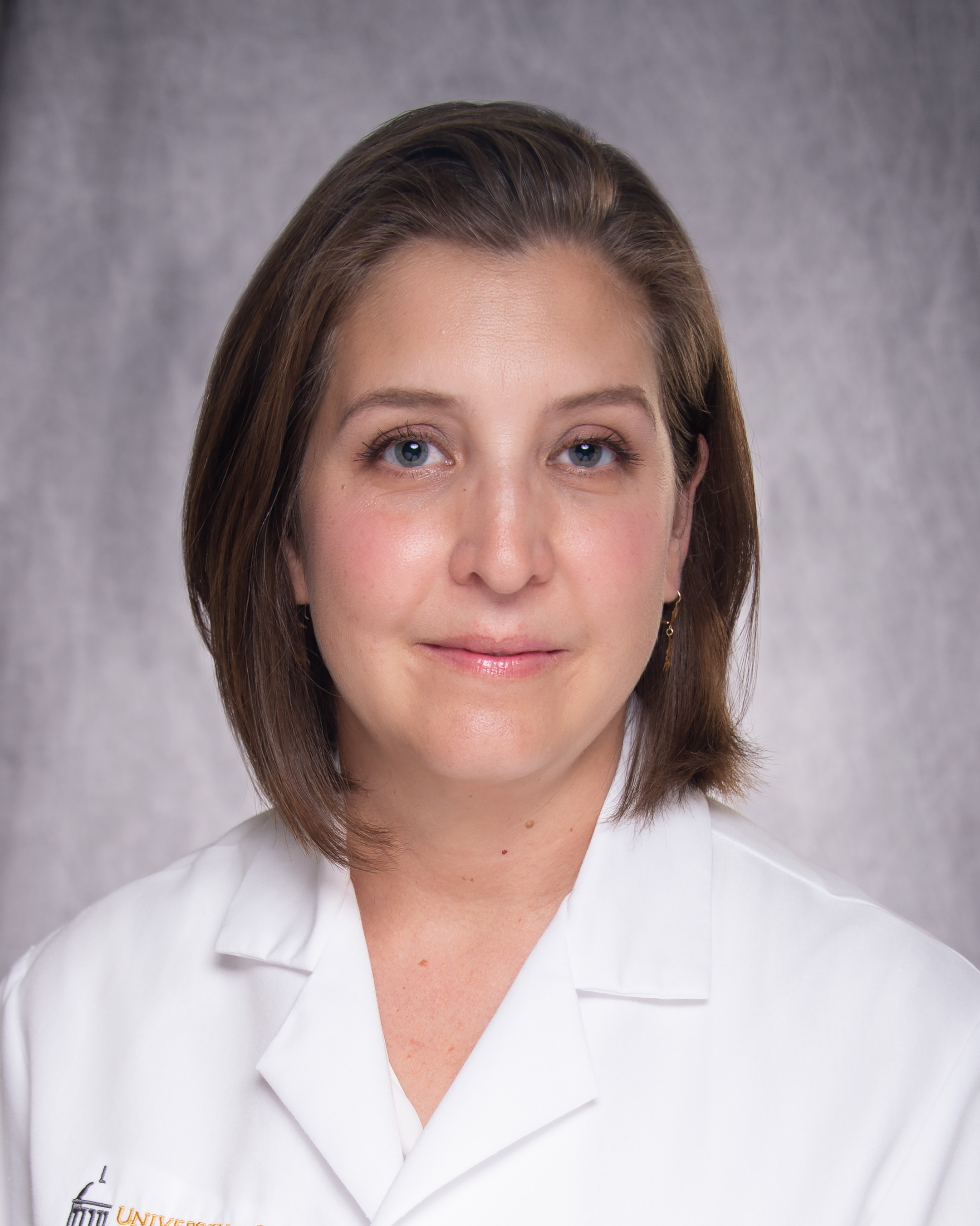 When we started this 10 years ago, we were probably one of the first academic institutions to set up an LGBTQ+ clinic. Since then, there have been more and more clinics that have started, in academics and outside, which is wonderful."
Katie Imborek (08MD, 11R) professor of internal medicine and co-director of the LGBTQ Clinic, tells the American Medical Association.
Image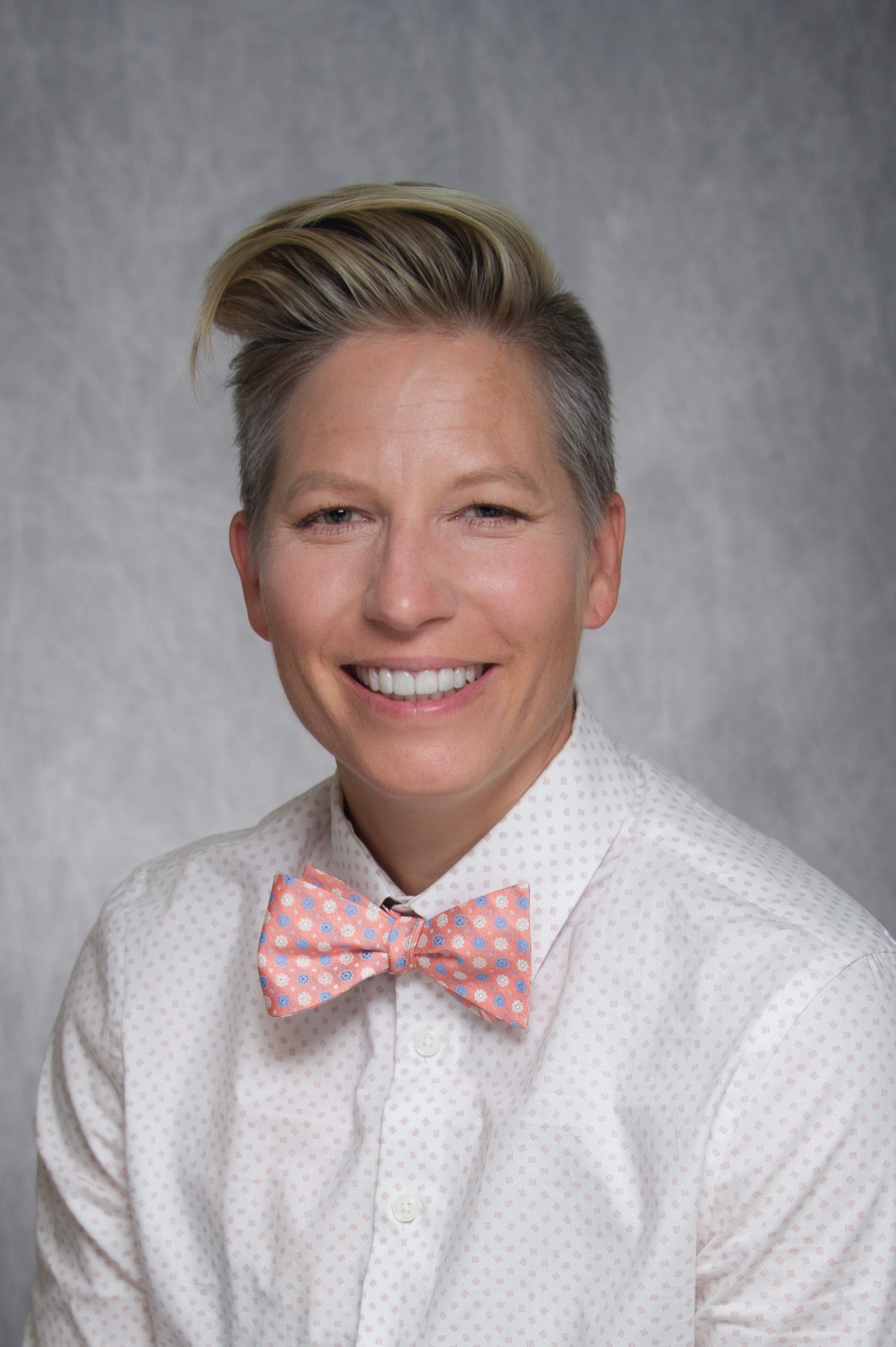 Paper trail
Watterberg KL, Walsh MC, Li L, Chawla S, D'Angio CT, Goldberg RN, Hintz SR, Laughon MM, Yoder BA, Kennedy KA, McDavid GE, Backstrom-Lacy C, Das A, Crawford MM, Keszler M, Sokol GM, Poindexter BB, Ambalavanan N, Hibbs AM, Truog WE, Schmidt B, Wyckoff MH, Khan AM, Garg M, Chess PR, Reynolds AM, Moallem M, Bell EF, Meyer LR, Patel RM, Van Meurs KP, Cotten CM, McGowan EC, Hines AC, Merhar S, Peralta-Carcelen M, Wilson-Costello DE, Kilbride HW, DeMauro SB, Heyne RJ, Mosquera RA, Natarajan G, Purdy IB, Lowe JR, Maitre NL, Harmon HM, Hogden LA, Adams-Chapman I, Winter S, Malcolm WF, Higgins RD; Eunice Kennedy Shriver NICHD Neonatal Research Network. Hydrocortisone to Improve Survival without Bronchopulmonary Dysplasia. N Engl J Med. 2022 Mar 24;386(12):1121-1131. doi: 10.1056/NEJMoa2114897. PMID: 35320643; PMCID: PMC9107291. 
Hipp HS, Crawford S, Boulet S, Toner J, Sparks AAE, Kawwass JF. Trends and Outcomes for Preimplantation Genetic Testing in the United States, 2014-2018. JAMA. 2022 Apr 5;327(13):1288-1290. doi: 10.1001/jama.2022.1892. PMID: 35380591; PMCID: PMC8984775. 
Scherer AM, Parker AM, Gidengil CA, Gedlinske AM, Askelson NM, Petersen CA, Lindley MC. COVID-19 Vaccine Uptake and Intentions Following US Food and Drug Administration Approval of the Pfizer-BioNTech COVID-19 Vaccine. JAMA Intern Med. 2022 Jun 1;182(6):678-680. doi: 10.1001/jamainternmed.2022.0761. PMID: 35404416; PMCID: PMC9002709. 
Russell SR, Drack AV, Cideciyan AV, Jacobson SG, Leroy BP, Van Cauwenbergh C, Ho AC, Dumitrescu AV, Han IC, Martin M, Pfeifer WL, Sohn EH, Walshire J, Garafalo AV, Krishnan AK, Powers CA, Sumaroka A, Roman AJ, Vanhonsebrouck E, Jones E, Nerinckx F, De Zaeytijd J, Collin RWJ, Hoyng C, Adamson P, Cheetham ME, Schwartz MR, den Hollander W, Asmus F, Platenburg G, Rodman D, Girach A. Intravitreal antisense oligonucleotide sepofarsen in Leber congenital amaurosis type 10: a phase 1b/2 trial. Nat Med.2022 May;28(5):1014-1021. doi: 10.1038/s41591-022-01755-w. Epub 2022 Apr 4. PMID: 35379979; PMCID: PMC9117145. 
Wong LR, Zheng J, Wilhelmsen K, Li K, Ortiz ME, Schnicker NJ, Thurman A, Pezzulo AA, Szachowicz PJ, Li P, Pan R, Klumpp K, Aswad F, Rebo J, Narumiya S, Murakami M, Zuniga S, Sola I, Enjuanes L, Meyerholz DK, Fortney K, McCray PB Jr, Perlman S. Eicosanoid signalling blockade protects middle-aged mice from severe COVID-19. Nature. 2022 May;605(7908):146-151. doi: 10.1038/s41586-022-04630-3. Epub 2022 Mar 21. PMID: 35314834.