Sections
Image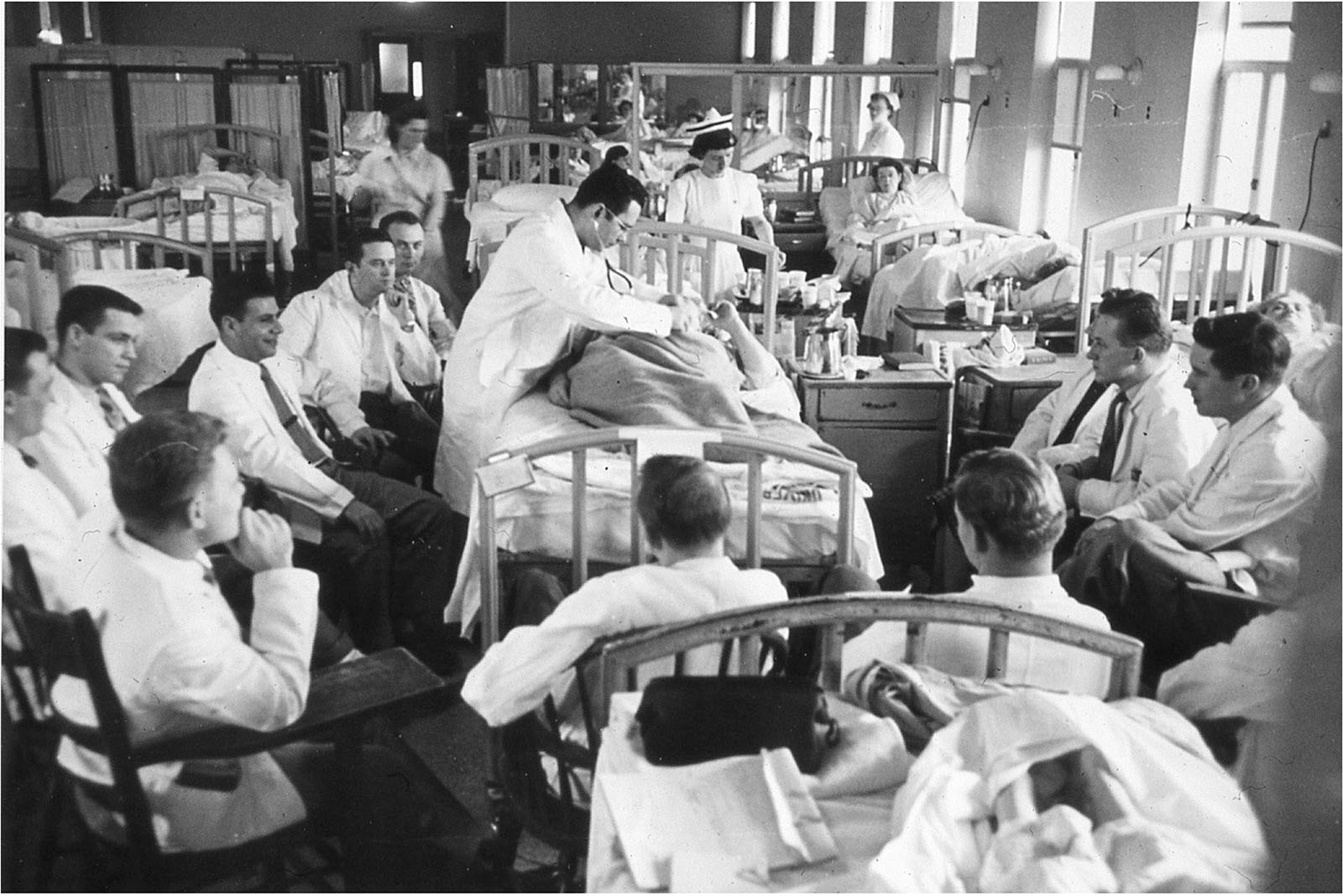 While medical training through the University of Iowa can be traced to 1850, when the Iowa Legislature sanctioned the College of the Physicians and Surgeons of the Upper Mississippi as the university's affiliated medical school, the fall of 1870 marked the official beginning of medical education at Iowa.  
Throughout its history, the College of Medicine has demonstrated a commitment to providing health sciences students with immersive, hands-on learning experiences. Since its inception, institutional leaders recognized the significance of practical engagement with patients during medical education.  
In this 1952 photo, a UI physician is pictured teaching second-year medical students how to complete a physical diagnosis in the oncology ward.   
Today, through UI Hospitals & Clinics and collaborations with providers and health systems across the state, clinical education is central to teaching and training resident and fellow physicians as well as students in MD, physician assistant, physical therapy, and other degree programs.  
Through cutting-edge simulation labs, didactic learning, clinical rotations, and collaborative research opportunities, the college has fostered an environment where students not only learn the foundational principles of medicine but also actively participate in their application.