Article Image
Image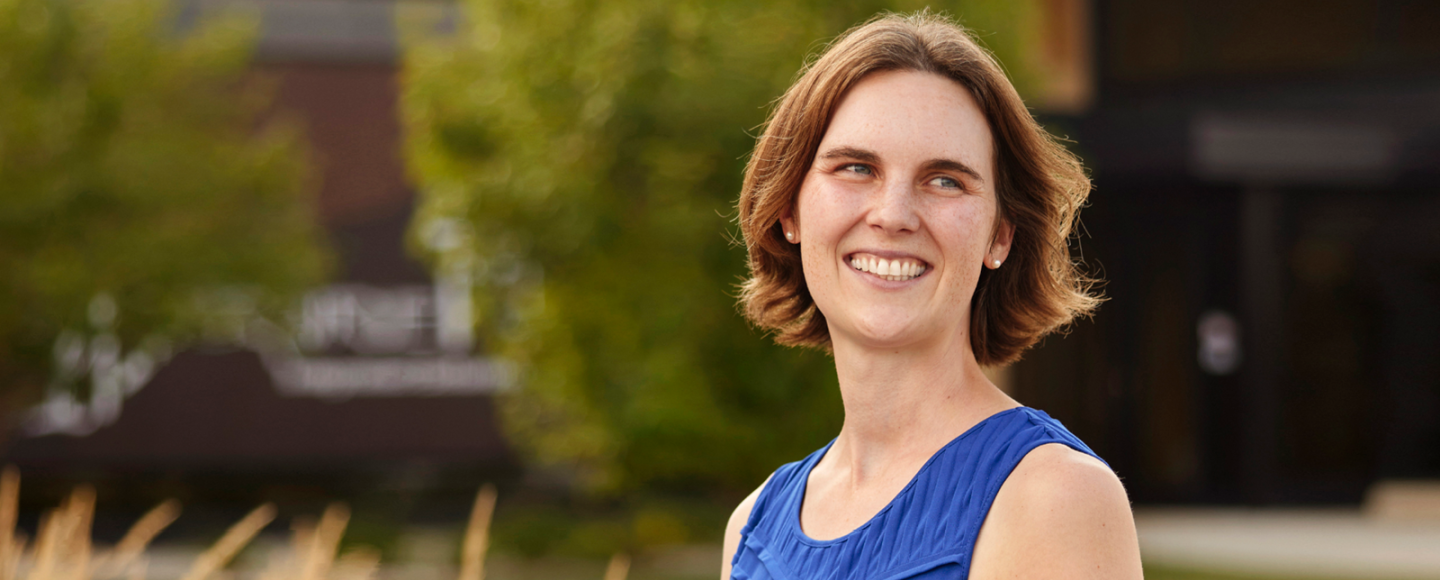 Sections
The Carver Rural Iowa Scholars Program is preparing doctors to serve the smaller-size communities where they are needed most, closing health care gaps in Iowa.
It's no secret. In rural America, physician demand continues to outweigh physician supply.
The Association of American Medical Colleges predicts a shortage of up to 124,000 physicians across the U.S. by 2034, with some of the hardest-hit areas in rural communities where the population tends to be older and in need of the most care.
In Iowa alone, the U.S. Department of Health and Human Services reports 13 counties as designated health professional shortage areas in primary care and 29 in mental health care. But when you zoom in closer, problems with health care access can be found in nearly every county in Iowa.
"Most of our state is underserved in terms of psychiatrists," says Shea Jorgensen (17MD, 21R) a psychiatrist in Mason City, Iowa. "The community mental health center where I practice had no psychiatrist before me. We just hired a child psychiatrist, but before she started, our nearest was 90 miles away."
"People know where to go and they know the providers—they see them at the store, in church, and when bringing kids to school. The continuity you're able to establish is valuable and instills trust in your patients." "
Jesse Van Maanen (16MD), a surgeon in Oskaloosa, Iowa, and CRISP graduate
Keeping this troubling national trend in mind, University of Iowa Carver College of Medicine faculty developed the Carver Rural Iowa Scholars Program (CRISP) to connect medical students with the resources, mentorship, and financial support to serve in these relatively rural Iowa communities.
This year, the program celebrates a decade of growing the rural Iowa physician workforce. By showing medical trainees the benefits of putting down roots in Iowa, CRISP has become an important part of the strategy toward closing health care gaps throughout the state.
So far, 25 CRISP participants have graduated from the Carver College of Medicine. Of those graduates, seven now practice in Carroll, Fort Madison, Mason City, Muscatine, Storm Lake, Oelwein, and Oskaloosa. Two more completed residency training in summer 2023; current CRISP enrollees are resident physicians, training to become the doctors of tomorrow in communities across Iowa.
And the successes of this program have only just begun. Twelve current medical students are enrolled in CRISP, with four more starting in the fall.
"What I find most inspiring about CRISP is the commitment the students have to giving back to rural communities," says co-director Cody Pritchard, MS.Ed. "Overwhelmingly, CRISP students come from or have family in rural Iowa. Much of their desire to become physicians was impacted by personal experiences with rural health care. Becoming rural physicians brings this full circle for them, and I am grateful to be a small part of their experience."
Image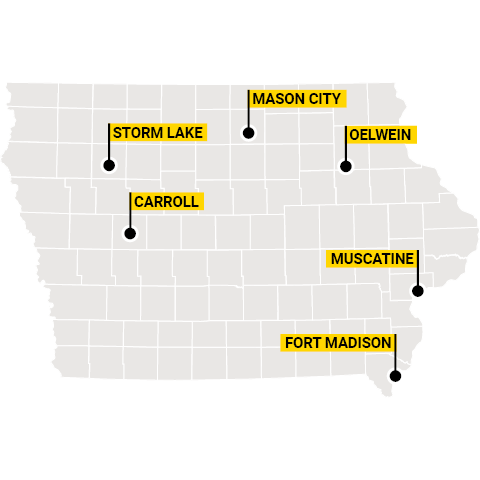 CRISP students' medical curriculum is enhanced with clinical rotations in rural areas, an agricultural medicine class, and guest lecturers who discuss the ins and outs of rural practice, among other opportunities. The students are each paired with a physician mentor who practices in a rural area to guide them along the way.  
If they go on to complete residency training in a primary care specialty and practice in a small Iowa community—one with fewer than 30,000 people, in general—they are eligible to receive up to $100,000 in student loan repayment. The incentive is a powerful motivator for CRISP students, but the calling to serve in rural Iowa comes from somewhere deeper.
A commitment to rural mental health
The spark to serve rural Iowa ignited in Jorgensen when she shadowed internist Mark Johnson (77MD) at the clinic where her mother worked as a medical transcriptionist.  
They visited a hospice patient whose extensive cancer treatment had left him unable to walk or talk. Because of Johnson's guidance and care, the patient was able to regain the strength to write letters to family members in his remaining time.   
"The patient was able to spend his last weeks in a meaningful way," Jorgensen says. "He told me that Dr. Johnson changed his life. He was that beloved, small-town kind of doctor, and it was just really striking that one person can have that kind of impact on somebody."  
She began medical school in the Carver College of Medicine in 2013, joining the second CRISP cohort. While volunteering with the Free Mental Health Clinic, her interest in psychiatry grew, and she witnessed firsthand how the shortage of rural physicians impacted access to mental health care in Iowa.  
"A lot of the patients I see now have gone years without treatment, in part because of stigma and in part because of access issues," she says.  
Jorgensen now serves as medical director of Mason City's Prairie Ridge Integrated Behavioral Healthcare and leads the clinic's Assertive Community Treatment (ACT) team, which makes home visits to patients with serious mental illness. The community-based approach integrates mental health care and logistical support with tasks that can be difficult for those struggling with their mental health, such as grocery shopping, picking up Social Security checks, and managing medications.  
"If someone keeps ending up in the hospital in a mental health crisis when their rent is due, it might be because they ran out of money for the month. Maybe they need help budgeting," Jorgensen says. "Treating them is not always just about medication. It's treating them with the services that they need."  
The compassionate, yet evidence-based, approach has proven effective. Before Jorgensen started working at Prairie Ridge, the clinic was reliant on virtual providers contracted through a telehealth company. As of April, the clinic is staffed entirely by its own employees. Though telehealth remains an important tool in meeting rural patients' mental health care needs, she says that, in some cases, a local provider can make a big difference.   
"I think psychiatry has this stigma for patients about who you are going to see and how they are going to treat you," Jorgensen says. "Multiple people have met me and said, 'You're a lot more normal than I thought.'"   
Now, working within a 30-minute drive from her hometown, Jorgensen feels grateful for the opportunity to serve patients in the community that raised her.   
"It sounds corny, but I wish everybody could have the experience of sitting in my chair and hearing a day's worth of patients' stories," she says. "The most meaningful part is just getting to see what life is, and just being there with people through that."  
The difference a decade can make
Roughly two-thirds of Carver College of Medicine medical graduates who complete primary care residency training in Iowa choose to stay in the state to practice. Having the firsthand experience of serving small Iowa communities—through programs like CRISP—helps emphasize the benefits of regionalized care.    
"People know where to go and they know the providers—they see them at the store, in church, and when bringing kids to school," says Jesse Van Maanen (16MD), a surgeon in Oskaloosa, Iowa, and CRISP graduate. "The continuity you're able to establish is valuable and instills trust in your patients." 
Additionally, for many CRISP students, the cohort became a kind of family.  
"CRISP was part of the reason that I wanted to go to Iowa for medical school," says Claire Carmichael (23MD), a resident physician who recently graduated from the CRISP program. "It's been really fun having a built-in friend group with the other students."  
Medical students' interest in CRISP—and their passion for serving rural Iowa communities—will be invaluable as the state's health care workforce strives to provide the care Iowans need in the years to come.   
"My dream would be to allow all interested students the chance to participate in the program," says Michael Maharry (96MD, 99R), the program's director and clinical associate professor of family medicine, "and then return to rural Iowa to practice."
Image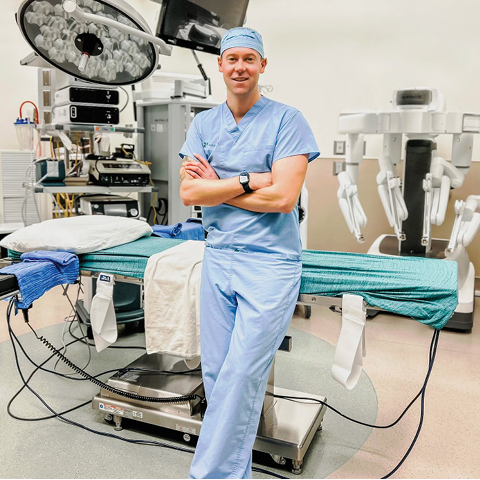 CRISP graduates give back to Iowa communities
Image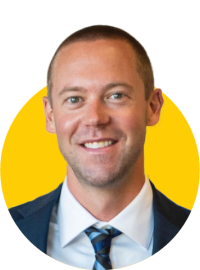 Jesse Van Maanen (16MD)
Hometown: Leighton, Iowa  
Now: General Surgeon, Mahaska Health, Oskaloosa, Iowa  
"Surgery in a rural community affords a broad scope of practice. If you train well, you have the privilege to work on a great variety of cases that may not otherwise be possible when there is a specialist around every corner."  
Image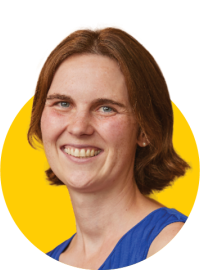 Shea Jorgensen (17MD, 21R)
Hometown: Grafton, Iowa  
Now: Medical Director, Prairie Ridge Integrated Behavior Healthcare, Mason City, Iowa  
"To me, Iowa City was a really big city. It still is the biggest place I've ever lived. Having that transition with other people from small towns really helped."  
Image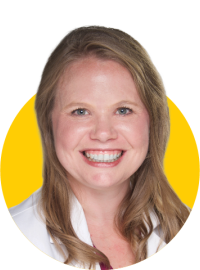 Whitney Kaefring (16MD, 19R)
Hometown: Solon, Iowa  
Now: Family medicine and OB-GYN physician, UI Health Care, Muscatine, Iowa 
"My involvement in CRISP has helped to support me in providing care for rural Iowa, especially our underserved women and children in need of care."  
"I knew I loved small-town Iowa, so this seemed like the perfect opportunity for me."  
Image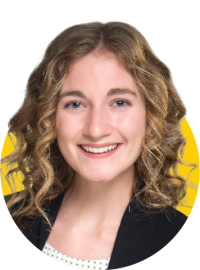 Claire Carmichael (23MD)
Hometown: Oskaloosa, Iowa
Now: First-year resident physician, Kaiser Permanente, Oakland, California
"I would love to be at a smaller, critical-access hospital, like where I've done a lot of my rotations. It offers the lifestyle and the scope of practice that I see for myself long-term."
Photo credit of Shea Jorgensen, courtesy of Dan McClanahan.