Title
The latest news from UI Health Care
Sections
News briefs
Some studies estimate that between 10-20% of adults who become infected with COVID-19 will experience long-term symptoms, yet a recent Becker's Hospital Review survey of physicians found 87% feel there is a lack of clinical guidelines on how to treat long COVID-19 in patients.  
Internal medicine physicians in the Post-COVID-19 Clinic at University of Iowa Hospitals & Clinics share lessons learned that can be applied in a primary or specialty care setting.  
Reassure patients 
Patients are often looking for reassurance that their concerns are legitimate. Normalizing the patient's experience and letting them know they are not alone is critical. 
Schedule extra time and frequent follow-ups 
Patients who are experiencing long COVID-19 symptoms often require longer appointments because they have multiple symptoms that need to be addressed. Consider scheduling enough time or planning to have the patient return for multiple appointments to allow for a thorough assessment. 
Rule out other diagnoses 
Long COVID-19 is a diagnosis of exclusion. Conduct a thorough physical exam, medical history, and order the appropriate tests. Be careful not to label it long COVID-19 before another diagnosis has been ruled out. 
Check for lung disease 
Symptoms in the clinic often do not correlate with disease severity for common post-COVID-19 lung diseases. Small airway disease with air trapping is common in ambulatory patients with shortness of breath and normal pulmonary function tests. 
Screen for psychological symptoms 
Many long COVID-19 patients also present with psychological concerns, such as anxiety, depression, brain fog, and post-traumatic stress disorder. Behavioral health screenings and referrals are recommended. Ongoing support, cognitive behavioral therapy, and treatment for sleep, mood, and anxiety are key to a patient's full recovery. 
Consider rehab services 
Many patients who have visited the UI Post-COVID-19 Clinic have seen significant improvement in symptoms when referred for specialized rehabilitation therapies, like occupational therapy or pulmonary rehabilitation.  
Encourage patience 
Symptoms of long COVID-19 typically improve between six to12 months, but progress can be slow. There may be backslides when patients become ill or overexert themselves. 
Although the southeast side of Iowa City is the most densely populated part of the city, it has the fewest primary care options, according to an analysis by University of Iowa Health Care. Many residents must travel outside of their immediate community to access care. 
UI Health Care is addressing this health care access gap by planning more primary care services in the underserved area. The university has begun the request-for-proposal process to identify the developer and location to establish a new facility. Project details are forthcoming, with completion anticipated by 2025.   
Studies have shown that limited access to primary care can increase people's use of emergency departments or urgent care as their main source of health care. Not only does this increase health care costs and emergency care backlogs, but it also increases a person's likelihood of developing chronic diseases.   
"Having a relationship with a primary care doctor for regular, preventative care is shown to have better long-term health outcomes," says Kim Hunter, DNP, MBA, RN, NEA-BC, interim CEO and chief nurse executive at UI Hospitals & Clinics. "By adding services in southeast Iowa City, we are increasing local access and reducing barriers for individuals seeking high-quality care." 
Once completed, the southeast Iowa City facility will house most of the primary care services currently located at the main campus of UI Hospitals & Clinics. Space planning across UI Health Care locations in future and existing facilities includes reconfiguring and expanding health care services and academic space to serve patients and their families as well as faculty and staff. 
University of Iowa Hospitals & Clinics has been named one of the nation's top hospitals for maternity care by U.S. News & World Report.   
"We are proud to be one of the best hospitals for maternity care–not only in Iowa but in the nation," says Kelly Ward, MD (04R), medical director of labor and delivery. "We truly believe our patients are in the best hands when they choose to give birth at the University of Iowa Hospitals & Clinics."  
U.S. News evaluated nearly 650 hospitals across the country that provide labor and delivery services and submitted detailed data to the publication for analysis. Only 297 hospitals received a "high-performing" designation, which is the highest award a hospital can earn in maternity care. 
The 2022 methodology includes four measures not previously factored into U.S. News' "Best Hospitals for Maternity Care," including episiotomy rates, vaginal birth after cesarean rates, and whether each hospital met new federal criteria for "birthing-friendly" practices. Additionally, U.S. News methodology now rewards hospitals that tracked and reported their outcomes for patients of different races and ethnicities.
New research from the Carver College of Medicine finds that blocking an enzyme that lowers localized acidity in the brain reduces cocaine withdrawal symptoms and drug-seeking behavior in mice. The research, led by professor of psychiatry John Wemmie (96MD, 96PhD, 00R), suggests that the enzyme, carbonic anhydrase 4 (CA4), might represent a new therapeutic target for addiction and relapse. 
At a molecular level, research has shown that cocaine use followed by withdrawal causes structural changes in the synapses of the brain's reward center. These synaptic rearrangements parallel the development of cravings for more drugs.  
"Critically, our study suggests that disrupting CA4 prevents these insidious synaptic changes that are likely critical for sustaining the addiction cycle," Wemmie says.  
Wemmie's lab previously discovered that a form of neurotransmission, based on acidity and acid-sensing proteins, plays a role in these rearrangements. They also found that reducing the activity of an acid-sensing ion channel protein (ASIC) influences the long-lasting memory created by addictive drugs and the subsequent craving for them.   
Because the CA4 enzyme removes the acidity that activates ASICs, researchers reasoned that disrupting the enzyme might increase ASIC activation and protect against the withdrawal-induced changes.  
The UI team found that disrupting CA4 in either the whole brain or just in the brain's reward center significantly reduced the synaptic changes that occurred after cocaine withdrawal. Mice missing the CA4 enzyme also showed lower levels of cocaine-seeking behavior and relapse in the withdrawal phase than wildtype mice with normal CA4 enzyme levels. The findings were published in Science Advances.
Researchers from the Department of Orthopedics and Rehabilitation have been awarded a five-year, $1.9 million grant from the Agency for Healthcare Research and Quality to continue their work toward establishing simulation-based training and objective, surgical skill evaluation as a standard part of orthopedic residency training. 
The team—led by faculty members Don Anderson, PhD, and Matthew Karam, MD (10R), along with Geb Thomas, PhD, professor in the UI College of Engineering, and researchers from other major universities—aims to explore how simulation-based training programs and prompt, informative performance feedback can be used to reduce errors and increase efficiency for orthopedic resident physicians during surgery. 
While simulation-based training and standard competency tests are required in many surgical disciplines, this is not the case for orthopedics. Resident physicians typically work with more experienced orthopedic physicians in the operating room. Although helpful, the process offers little opportunity for resident physicians to do much more than observe or assist.  
The Iowa team aimed to improve this process by developing a sophisticated, but portable, orthopedic surgery simulator that uses small cameras and synthetic bones to mimic surgery and provide residents with immediate feedback. 
The research sponsored by this grant may help supply the evidence needed by the American Board of Orthopaedic Surgery to advance this simulation as a tool for skills training and standardized surgical competency. 
In the news
I just make the assumption that if people are using any drugs they bought on the street, it's probably got fentanyl."
Alison Lynch, (98MD, 03R) MS, director of addiction medicine at UI Hospitals & Clinics, tells NBC News about the increased prevalence of fentanyl, which has complicated the use of the medication to treat opioid addiction.
Image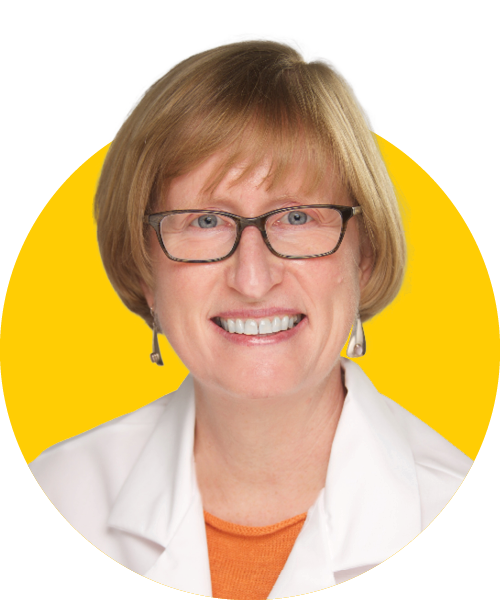 Typically, when you're exposed to noise, especially continuous noise, you don't normally notice that you're losing your hearing until you've lost a substantial amount. This is a gradual process."
Richard Tyler (78PhD) professor of otolaryngology, tells Livestrong.com about when people should wear earplugs to help preserve their hearing.
Image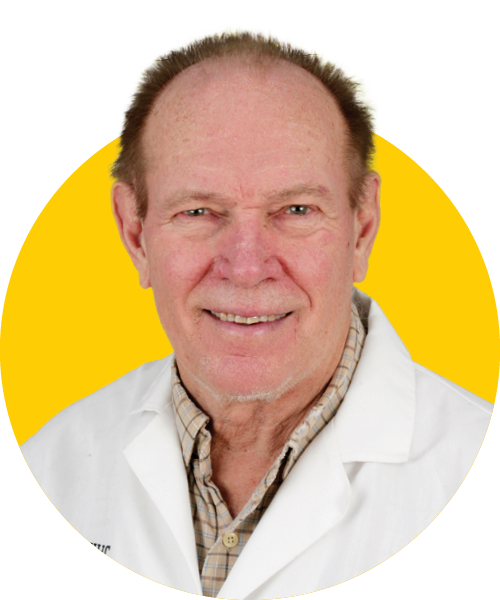 We can't ignore that things are changing. Lifestyles have changed. Dietary patterns certainly have changed. Through these changes, we are exposing our body to altered conditions. In response to those altered conditions, we're seeing a decrease in sperm concentration."
Amy Sparks, PhD, director of in vitro fertilization and reproductive testing labs at UI Hospitals & Clinics, tells USA Today about the effect of declining sperm counts among the human population.
Image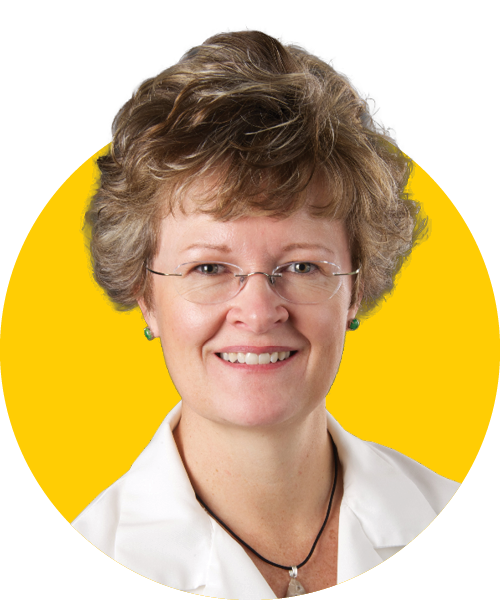 This is not a once-in-a-lifetime pandemic. This is a disease that is devastating, year after year. "
Patricia Winokur, MD (88R, 91F), professor of internal medicine-infectious diseases and executive dean of the Carver College of Medicine, tells the Des Moines Register about increasing RSV numbers across the country in fall 2022.
Image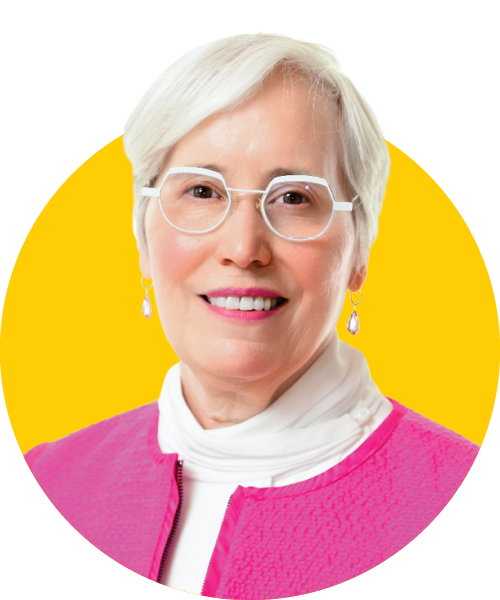 This could open the doors to potential studies looking at deep brain stimulation, or noninvasive forms of stimulation like TMS, where we might be able to modulate the specific brain areas or networks that we've identified to try to get antidepressant effect or potentially other therapeutic effects."
Nicholas Trapp, MD (19MS), assistant professor of psychiatry, tells MedicalXpress.com about a study he led that found brain networks associated with risk and resilience in depression.
Image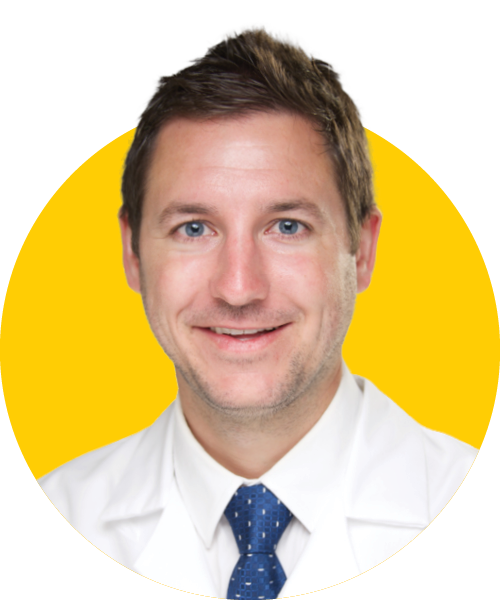 Paper trail
Garcia RA, Spertus JA, Girotra S, Nallamothu BK, Kennedy KF, McNally BF, Breathett K, Del Rios M, Sasson C, Chan PS. Racial and Ethnic Differences in Bystander CPR for Witnessed Cardiac Arrest. N Engl J Med. 2022 Oct 27;387(17):1569-1578. doi: 10.1056/NEJMoa2200798.  
Zhou X, Feliciano P, Shu C, Wang T, Astrovskaya I, Hall JB, Obiajulu JU, Wright JR, Murali SC, Xu SX, Brueggeman L, Thomas TR, Marchenko O, Fleisch C, Barns SD, Snyder LG, Han B, Chang TS, Turner TN, Harvey WT, Nishida A, O'Roak BJ, Geschwind DH; SPARK Consortium; Michaelson JJ, Volfovsky N, Eichler EE, Shen Y, Chung WK. Integrating de novo and inherited variants in 42,607 autism cases identifies mutations in new moderate-risk genes. Nat Genet. 2022 Sep;54(9):1305-1319. doi: 10.1038/s41588-022-01148-2. Epub 2022 Aug 18. 
Thiel KW, Devor EJ, Filiaci VL, Mutch D, Moxley K, Alvarez Secord A, Tewari KS, McDonald ME, Mathews C, Cosgrove C, Dewdney S, Aghajanian C, Samuelson MI, Lankes HA, Soslow RA, Leslie KK. TP53 Sequencing and p53 Immunohistochemistry Predict Outcomes When Bevacizumab Is Added to Frontline Chemotherapy in Endometrial Cancer: An NRG Oncology/Gynecologic Oncology Group Study. J Clin Oncol. 2022 Oct 1;40(28):3289-3300. doi: 10.1200/JCO.21.02506. Epub 2022 Jun 3.