Article Image
Image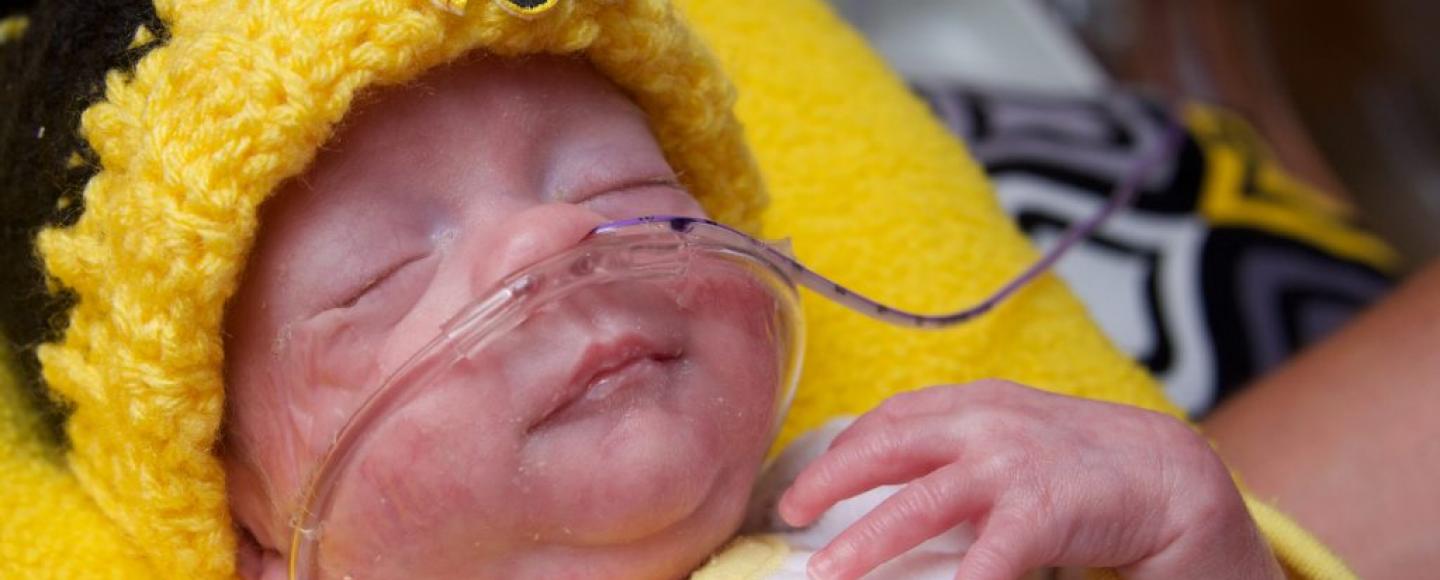 Sections
In the U.S., one out of 10 babies is born too early, before 37 weeks of pregnancy are completed. Most of these premature infants will require care in a Neonatal Intensive Care Unit (NICU).
The NICU at University of Iowa Stead Family Children's Hospital's is Iowa's largest, established in 1974:
Level IV NICU, the highest designation possible, according to standards specified by the American Academy of Pediatrics
88 beds
900 babies on average are cared for each year, including 165 very low birth-weight or extremely premature infants (<1,500 grams, or 3 pounds, 5 ounces); the remaining NICU patients are premature and critically ill term babies
65% of babies cared for were delivered at UI Hospitals & Clinics; the remaining NICU patients are transferred from other hospitals in Iowa and nearby states
At UI Stead Family Children's Hospital, survival rates for babies born at 22, 23, 24, and 25 weeks are significantly higher than survival rates for extremely premature babies born at other U.S. hospitals (averaged from 2006 through 2017):
22 weeks = 59%
23 weeks = 76%
24 weeks = 86%
25 weeks = 89%
26 weeks = 90%
27 weeks = 97%
UI Stead Family Children's Hospital is ranked No. 16 in neonatology by U.S. News & World Report.
The UI Health Care team includes:
17 neonatologists
6 maternal fetal medicine physicians specializing in care and management of high-risk pregnancies (out of 12 in all of Iowa)
Nurses, respiratory therapists, nutritionists, nurse practitioners, social workers, pharmacists, lab technicians, and physical therapists trained in the specific needs of infants
As part of Iowa's only comprehensive children's hospital, the UI Stead Family Children's Hospital NICU has immediate access to the expertise of every possible pediatric specialist, 24 hours a day